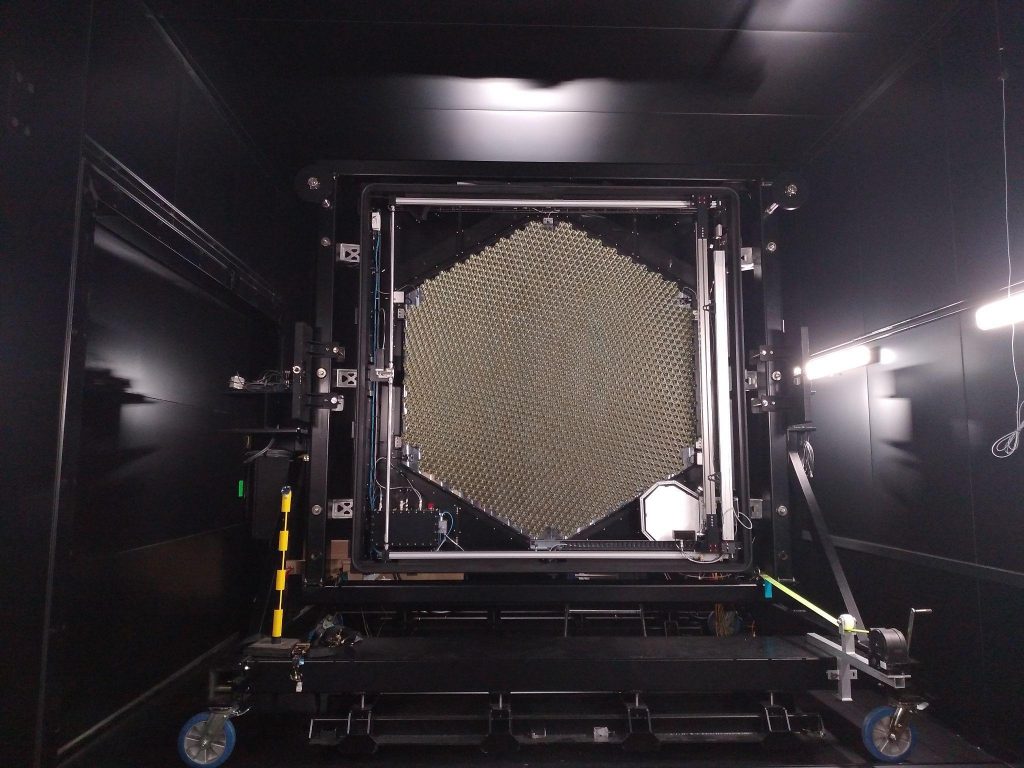 At IJCLab, we are involved in producing the Single Photo-Electron (SPE) calibration system for NectarCAM of the Medium-Sized Telescope (MST) of the Cherenkov Telescope Array (CTA).
The first fully-functional NectarCAM has been assembled at Irfu/CEA along with the SPE calibration system as is shown in the picture. The camera consists of 265 modules, each associated with a readout and local trigger electronics. A module contains 7 photo-detectors (Photomultiplier Tubes), each of which is connected to a high voltage power supply and front-end electronics. The SPE calibration system designed at IJCLab consists of a white painted screen, a light guide, a flasher and an XY motorization to enable movement across the camera (see this paper for more details).
Currently, the electronics and mechanics of the NectarCAM camera are being verified at Irfu. The SPE calibration system has been mounted on the camera and will also be tested. The IJCLab team will perform and analyse the first calibration run on the entire camera. Finally, at the end of next year, it is expected to be transported to La Palma (Spain), ready to receive its first light!