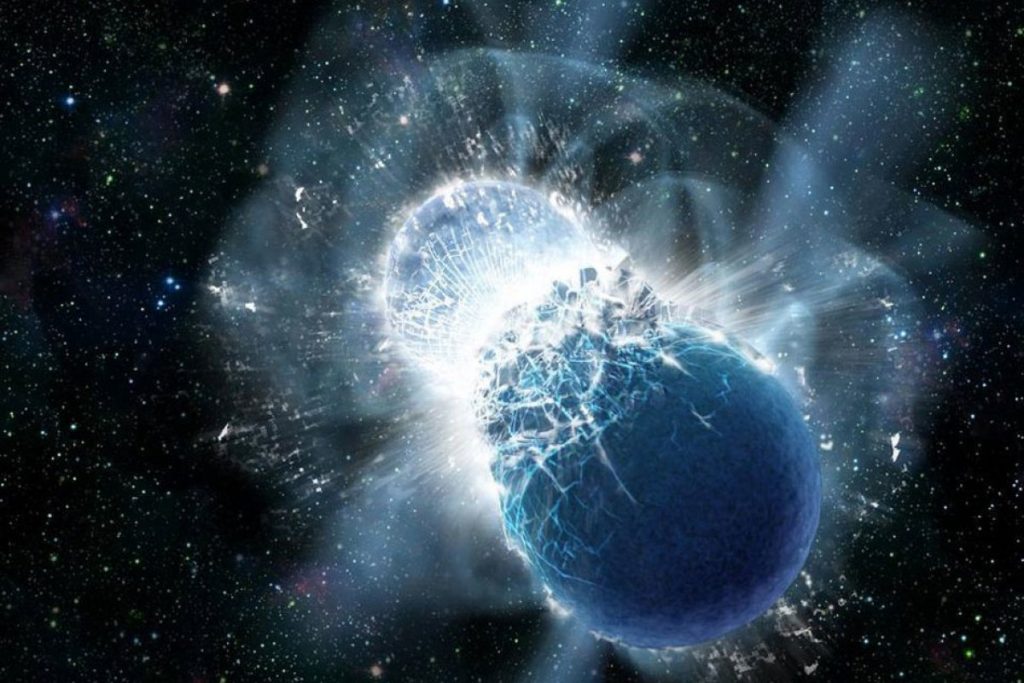 Cataclysmic events in our Universe can produce ripples in the fabric of space-time, propagating at the speed of light. These gravitational waves can be detected on Earth with kilometer-scale Michelson interferometers. They are studied to characterize astrophysical and cosmological sources.
The "gravitational wave" group at IJCLab participates to several experiments to study gravitational-wave sources. The Virgo interferometer, installed in Italy, can detect gravitational waves directly. In the context of multi-messenger astronomy, the SVOM satellite and the GRANDMA telescope network perform an electromagnetic follow-up of gravitational-wave events. Finally, the CALVA test facility is used to study squeezed-light technics to improve the performance of gravitational-wave detectors.
Virgo detector characterization
Instrumental and environmental noise polluting the Virgo detector must be investigated to improve the sensitivity of gravitational-wave searches.
Gravitational waves from binary systems
Binary systems of neutrons stars or black holes are golden sources of gravitational waves. Dedicated research algorithms are developed to search for these signals.
Gravitational waves associated to gamma-ray bursts
For binary mergers or for collapsing super-massive stars, gravitational waves are produced in coincidence with jets of gamma rays. Therefore it is possible to conduct searches for gravitational waves targeting (in time and space) gamma-ray burst events.
Gravitational waves from cosmic strings
Cosmic strings are topological defects which may produce gravitational waves. Detecting such gravitational-wave events would be an important proof for the existence of cosmic strings
Multi-messenger astronomy
Some sources of gravitational waves can be observed in other channels: electromagnetism, neutrinos… Using multiple channels can improve our understanding of astrophysical sources. The IJCLab group participates to GRANDMA and SVOM experiments to follow-up sources of gravitational waves with optical and high-energy telescopes.
MXT scientific software for the SVOM satellite
The IJCLab team developed the onboard scientific software for the X-ray telescope in the SVOM satellite. Algorithms were implemented to localize X-ray sources with accuracy.
Squeezed light for interferometers
To improve the sensitivity of gravitational-wave detectors, it is possible to use squeezed light. These technics are studied on the CALVA test facility